This guide contains information regarding the installation and safe handling of solar street lights. All instruction should be read and understood before attempting to install. The installer should conform to all the safety precautions in the guide when and installing the lamps. Local codes should also be followed in such installation. Before installing the solar street light, the installer should become familiar with the mechanical and electrical requirement for such a system. Keep this guide in a safe place for future reference (care and maintenance) and in case of sale or disposal of all the solar street lights The solar street lamp installation is different from traditional one especially for solar panel and battery. The installation and construction procedure is as below: location selected, cement base pouring, preparation in field (battery placing, solar panel and bracket connection), post assembling (threading, light installation, panels and brackets mounting), pole lifting, battery connection, controller fixed, post location re-checked, and final inspection. According to factory providing information and our actual demand, we suggest post height and embedded items dimension as below: According to embedded parts dimension to ensure hole size, especially reserve enough place for battery. Details as below: Use C20 standard concrete to pour,and tamp cement base heavily with bobbing machine. When pouring, do not make concrete splash whereon screw rod to slow down installation. When threading PVC pipe, take as the drawing requirements to make sure no concrete inside. Notice there is 250mm gap between down pipe terminal to flat surface. Finally make sure the surface is horizontal with a tester to ensure four feet in the same level. 1.As the installation requirements, prepare all the necessary tools and list them 2.Transport and carry all the components listed, and check the quantity and models one by one. Before operation, make sure battery models are the same as configuration listed (if a group, make sure connection method first. If in parallel, should not be over 4 pcs). Connect each terminal firmly and place them in battery cabinet. Seal the cabinet well with screws to avoid water seepage. Next put the cabinet in the hole and cover or bury it. What doing it, choose a fine day. After burying finish, check the voltage whether normal or not. Fix the panel into the bracket firmly with screws and connect as the requirement (in series or parallel).After connection, make a test for the output voltage whether meet the installation. In general, the tested voltage should not lower than 18V in 12V system. If 24V system, the voltage not lower than 36V. Check the installation position and direction. Confirm the length of wires stripping required. Each terminal should be peeled out 150mm in general. And then install lamp and check the position and levelness based on post. After wire connection, notice the positive and negative poles and inspect terminals whether fixed hard. All these done should according to the drawing picture. After finish lamp installation, use a multimeter to test the resistance and check there in no ground connection with the pole body. And then connect the battery to do light test. Before lifting, prepare all the necessary tools, such as spray paint, Rohan pull, hammer, allen, screws and etc and clean the cement base. When lift the pole up to 1m high, .adjust direction of solar panel and fix it. Do make sure the direction face the south. Meanwhile, spray paint if possible. In the process of lifting, notice the speed and direction, meantime, people should help pole up. Slowly drop the pole and give a right order to the hoist man. Keep screws symmetrical when tighten and use the Strength stem when fix M24 and above screws. The stem should not be less than 1.2m. Four feet should stand balance and upright. Operate as the manual instruction, battery connection first, load (light) second (light on or not, if on, check and change new one), solar panel last (observe light status. if off is normal. Some kinds have delayed function, off delayed for 3-5minutes is normal). When operation all these, do not mis-connect positive and negative terminals so as not to shock or destroy circuit. Close inspection window well. Finish above operations, re-check the post balance and stand level. Meantime, do antiseptic treatment for the screws and clean all the dirt on the post. Contains: light status, solar panel position and direction, stand level, quantity and etc. Summarize and analysis the entire project items for further maintance reference.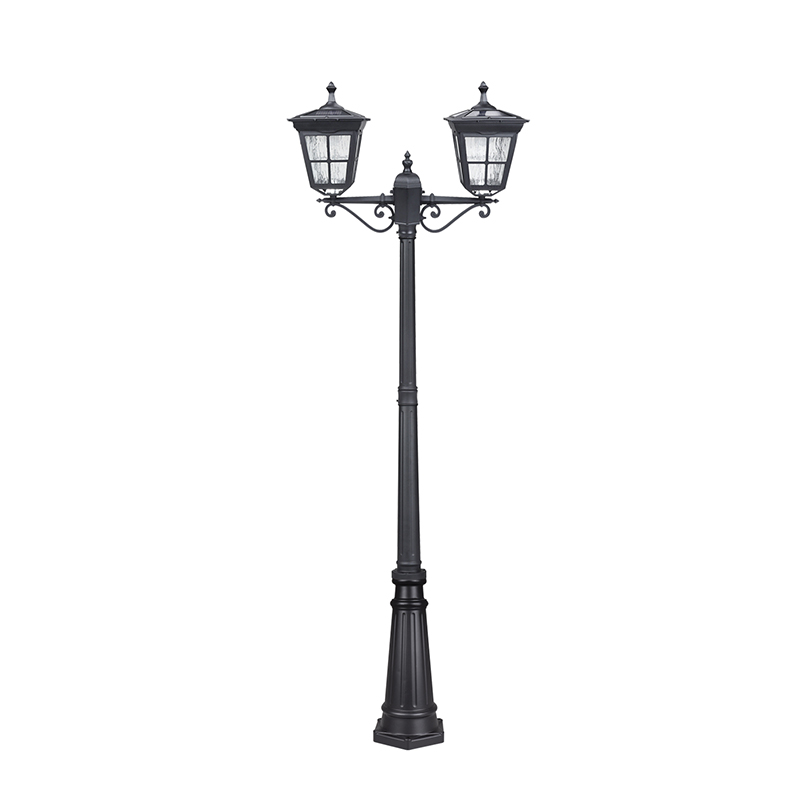 1. Guide to buying a solar street light with the pole
In almost every neighborhood today, buying a solar street light with pole present in different parts is not difficult. The good thing with this is that the solar street light does not consume a lot of energy that the regular street lights do. The main reason why a lot of individuals do not go with the solar street light is that lighting the streetlight properly involves a lot of energy going out. The amount of energy that would be spent in powered a regular lamp will completely drain your finances within a set time. The solar street light with the pole is very unique, and the good thing is that you get better results with even lesser energy spent. Using the energy from the sun, you do not have to spend so much on fossil fuels that could even cause more danger. In recent times the use of solar street lights with pole has been greatly accepted. The pole also serves its unique purpose. The main purpose is to hold the light up high so that it will be able to shine out to a wide area. The longer the pole is, the wider the shining range would be. When the solar street light with a pole is installed, even if it is in a windy season, it will still stand and not fall. Types of poles to consider when buying a solar street light with pole There are a lot of poles you can use when trying to install a solar street lamp. We will discuss the kind of poles you can choose to use to get the best benefits. Metal poles are very useful and so far, they are one of the most highly used in any street or neighborhood. They are very sturdy and when they are installed properly, they can last for a very long time. The unique light about metal poles is that it can be installed in such a say that the hinges can allow you to bring down the pole and bring it up in record time. When working with the metal poles, you will always have to maintain it. This is because, over time, the metal poles may get rusty. Concrete is a mixture of sand and cement to form a mix and used for the construction of poles. Concrete poles are very sturdy and when they are built, it is difficult to pull down. One thing you must know is that, if you are sticking with the concrete poles, maintenance of the solar street light will be more difficult because you will always have to climb the pole. There are a lot of solar street lights with pole present that you can use. During your installation process, you need to use the kind of pole that will be convenient for you during maintenance. Maintenance is very important. If you do not have any idea how to deal with the installing and mounting of a pole, you can consult Clodesun to get the job done for you with ease. You will always get the best results.
2. What is price difference between solar street light and traditional street light ?
What is price difference between solar street light and traditional street light ? Traditional street light which is mentioned in this text is powered by public electric grid. The effectiveness of solar street light and traditional street light. 1) The installation of traditional street light is complicated, at first it need pave cables, it need dig ditch, paving concealed conduit, getting through wires inside conduit, backfill, etc, then it need a long time to install and debug, it need large-scale rework if any circuit has problem. In addition, the request of terrain and circuit is complicated, the cost of labor and accessories are high. The installation of solar street light is easy, it does not have to pave complicated wiring when installing, just need create a cement base, then just need use tempered glass screw to fix it. 2) The electric cost of traditional street light is high. Traditional street light has fixed electric cost when it work, it need continue to maintain or change for circuits and other allocations, the maintenance cost is increasing every year. The electric cost of solar street light is zero. The investment of solar street light is in one-time, do not have maintenance cost, it just need 3 years to return investment, then getting revenue in a long term. 3) Traditional street light has potential safety hazard. For traditional street light, In many aspects, such as construction quality, reconstructing for landscape project, materials degradation, abnormal power supply, conflict in electrical conduit, etc, it brings many potential safety hazard. Solar street light does not have potential safety hazard. All of solar street lights are lover voltage products, secure operation and reliable, environmental friendly, It can reduce maintenance cost. From above, Solar street light is security and no potential safety hazard, energy-saving, environmental friendly, easy to install, auto to control, maintenance free, etc, these traits can bring obviously advantages for construction of municipal works. The price comparison between solar street light and traditional street light: Take a project in Beijing as an example, a street whose length is 5km, width is 20m need be installed street light along the street. Take 40m interval between each two lights, and symmetry arrangement, it need 250pcs street lights totally. If the price of traditional street light is US$1000/set, every inspection shaft need be set up in each lamp-post, the price of solar street light is US$2,600/set. The difference for them is main as below: 1) In terms of the first investment, the cost of solar street light is higher than traditional street light. 2) If taking its lifespan as 25 years, considering operation and maintenance cost, the total cost of traditional street light is higher than solar street light within their lifespan, and the scale is larger, the cost of traditional street light is higher. 3) The operation and maintenance cost of traditional street light is higher than solar street light, and the cost is higher with more long time to use. 4) Solar street light is safety and stability, maintenance free, do not have potential safety hazard and solar light can be changed to control to enhance its stability. While traditional solar street light has potential safety hazard, the electricity would have leakage if having some flood disaster. Above all, solar street light can save total investment from the long run, high cost performance than traditional street light, it is environmental friendly resource and renewable energy, one time to invest, it can be used in a long time.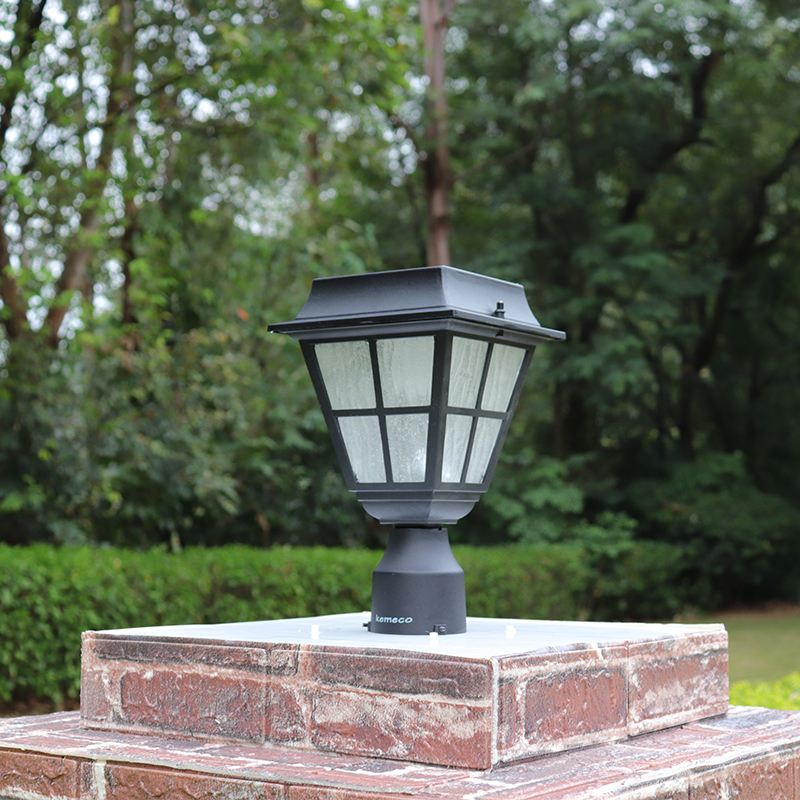 3. Is a solar charge controller necessary for a low power panel?
dear sir we r manufacturer of solar street light and solar home lights and solar charge controllers we sell at very very cheaper prise kishan patel 919427070583 91-79-22950308 website:www.aksharenterprise.blogspot.com