When choosing solar street lamps, everyone will be concerned about one question: how long can solar street lamps last? This question cannot simply answer an exact data, because solar LED street lamps are composed of five parts, including solar panels, LED light sources, solar controllers, solar colloidal batteries, lamp poles and solar LED street lamps. How long they can last depends on these five parts.The service life of solar panels is more than 25 years, and the service life of lamp poles is more than 30 years. Components with such a long service life can be completely ignored.Secondly, the problems of solar street lamp controller can also be excluded. Firstly, the controller is cheap, convenient in source and maintenance. Secondly, the controller is not easy to break down. As long as it is used correctly according to the instructions, it will not cause much threat.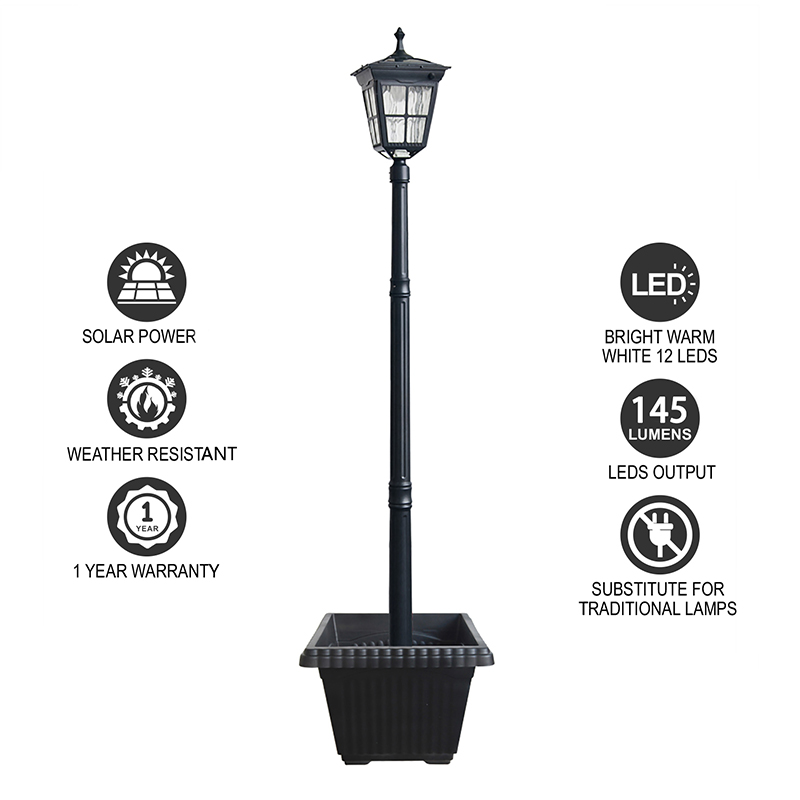 Here, the service life of LED light source and battery should be considered. If the battery is used correctly, the service life can reach more than 5 years. The so-called correct use of battery means that the manufacturer should consider the bearing capacity of the battery when designing and configuring. If the daily power generation of solar panel is 45ah, the selected battery capacity must be greater than 45ah, To avoid excessive discharge depth affecting the energy storage capacity and service life of the battery, the battery can be more than 50ah. Regular manufacturers here will choose batteries with slightly larger capacity, while some small manufacturers will choose smaller or just 45ah batteries in order to reduce the price. It is recommended that the customer understand the configuration clearly when purchasing.
So how long is the service life of LED light source? At present, the LED light source with good quality has a luminous efficiency of 120lm / W and a service life of 100000 hours. If the light is on for 8 hours a day, it can be used for 12500 days, turning adulthood into 34 years. This is a long time. If you just say 100000 hours, it gives people too little impression. In fact, 100000 hours is 34 years. There is no need to worry that the service life of LED lamps is not long enough.As the service life of LED is much longer than that of traditional lighting technology, LED lamps and energy management will be sold as a continuous service, not just one-time equipment.