When given the choice between spending money or getting something for free, which would you pick?
While this dilemma seems a little too good to be true, in the outdoor lighting industry, it's an increasingly valid question. Conventional outdoor lights run on the electricity you pay for, but solar lamps are powered by the always-free sunlight. Once you invest in your favorite solar lights, the costs stop. No money spent on difficult installation, upkeep, or energy.
However, you need to make sure that the lights you buy are not going to let you down. For a while, most solar powered lights only produced a dim amount of light, and were not very reliable. Thankfully, this is no longer the case with quality solar powered lights.
To choose good solar lights for your yard, you need to be informed. Here's what you need to look for when you are shopping:
We recommend you always use solar powered lights with durable LEDs. They last longer than other light sources, and can hold up under harsher elements. LEDs require less energy to produce light, so they are much more dependable.
You should stay away from older models, making sure your lights have durable solar cells and the most efficient batteries.
Make sure your lights will be able to perform the functions you require. Make sure your lights will be able to perform the functions you require. When lighting an outdoor area, you have many different kinds solar landscape lights to choose from - Here are just a few examples:
These are typically decorative lights used to mark areas or highlight features in your yard but not illuminate a large object or area. They are not as bright as other kinds of lights, and their purpose is mostly to add visual interest.
Brighter than accent lights, pathway lighting is used to guide you around an area in the dark. They come in a variety of sizes, and operate in a range of different ways - timers, motion sensors, or dusk-to-dawn photocells.
Aim a beam of light from a solar powered spotlight or floodlight at an interesting feature in your landscape such as an ornamental tree or architectural detail, or integrate them into your home security lighting plan.
The deck and patio are the perfect places to let your solar lights shine. Solar post caps, deck rail lights, step lights, and even solar string lights all offer a maintenance-free glow that makes your deck safe and inviting.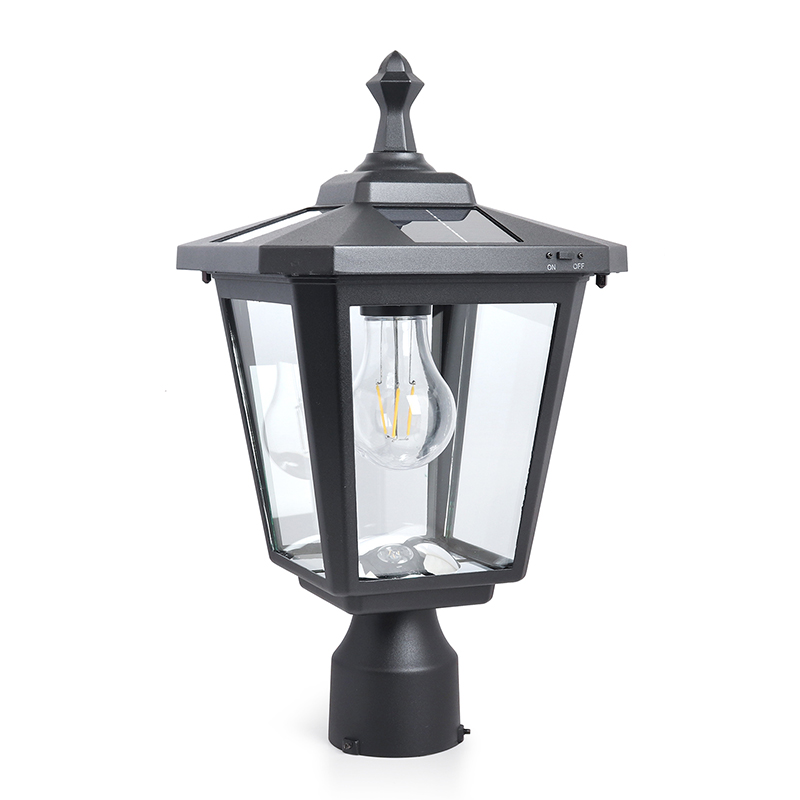 Best Outdoor Solar Spotlights
One fairly recent innovation in home lighting equipment is the advance of outdoor solar spotlights. In the past many homeowners would have liked to take advantage of outdoor lighting for both decoration and security, but the cost of running outdoor wiring was prohibitive. Hiring landscapers or electricians to string power around your property just was not worth it. But recent advances in solar technology and LED lighting made high quality outdoor solar spotlights affordable and easy to install by almost anyone. As a result, more and more homeowners are enjoying the added safety and beauty of strategic and decorative lights. Of course, not all solar spotlights are created equal. Cheap units can under perform and cost you more in the long run. To help you avoid making a poor choice, we put together this solar spotlight review. For those in a hurry, here are the units we looked at: The field of solar spotlights available to consumers continues to grow. To help you find the right ones for your situation, we went over the top units on the market. We compared features and analyzed owner feedback to help weed out the poor performers. From that research we came up with these picks for the best outdoor solar powered spotlights: These solar landscape spotlights come in a four pack of completely adjustable LED lights with a total of 600 lumens. The included solar powered 18650 rechargeable lithium ion batteries allow for a long-lasting solar charge. These fashionable and practical solar spotlights have 2 brightness modes: Low Light produces 12 hours of use and High Light allows for 6 hours of light output to accommodate all your lighting needs. These solar landscape spotlights ensure automatic detection of brightness and motion, automatically changing from energy storage mode to lighting mode in an instant. They are very durable and are made of high-impact ABS plastic. They boast a unique IP67 waterproof design that can withstand all types of weather and are heat resistant. They are easy to assemble, and you can install them in the ground or wall mount with the included hardware. A repeat customer said all you have to do is just open the box, push in the stake, set the light mode to high or low, tighten or loosen the knob to adjust the angle, plant and enjoy. The 120-degree lighting angle and 90-degree adjustable solar panel angle allows you to adapt the lighting for your needs and modify the position of the solar panel for maximum coverage and light output. The streamlined one-piece design also makes it a cinch to mount to any surface. Just make sure to follow the directions included in the packaging and charge before using. One user noted that the solar landscape spotlights can turn on and off when pulling in the driveway at night with headlights on, but this was to be expected and was only a minor inconvenience. One customer stated these lights must be placed in direct sunlight and may not be as bright if they are not able to charge properly. Another concern is that these cannot be pointed downward because they do not bend beyond a horizontal position, so make sure to keep this in mind during placement as it can affect their performance. This four pack of solar lights make great waterproof outdoor landscape lighting or can be used as spotlight wall lights. They have an auto on and off feature that instinctively detects changes in the environment and switches on and off as needed. They feature a high conversion rate, with 200 lumens output by four super-bright LEDs that are strongly sealed and omit white light. The solar panel and light are independently adjustable - with the light head being adjustable to 90 degrees. The 2200mAh lithium-ion rechargeable 18650 batteries are included for fast charging. There is a separate, fully adjustable light and panel with two lighting modes: Low for 8 to 12 hours of light production and High for light lasting 4 to 6 hours. Many users stated that the button is sealed really well, and the plastic ABS housing makes them waterproof and heatproof to withstand any weather conditions. You can stake these solar powered spotlights into the ground or mount them to any exterior or interior surface with the included hardware. This upgraded version has a lengthened stick to insert deeper in the ground for greater stability during the highest of winds or harshest of environments, enhanced brightness, and the solar panel and battery capacity have been enlarged. They look great in daylight and super bright at night, and customers rave about their simple assembly and easy, no-hassle installation. As with many solar spotlights, working time for this model is weather sensitive. One user warns that the switch must be turned on upon initial setup before use and another that the solar spotlights are a bit bulky. There is limited adjustability because of the non-pivoting solar panel, so positioning matters. One reviewer advises to move them around until you get the look you want. These solar outdoor lights come in a two pack and have an upgraded solar panel measuring a whopping 15.3 square inches. There are three lighting modes: Security with a motion sensor that can detect up to 26 feet within a wide 120-degree angle, Permanent On, and Smart Brightness Control. The third setting is a permanent light on in dark conditions, then it gets brighter for 15 seconds when motion is detected so it wo not bother your neighbors, and if motion continues it stays on. These features also help to conserve battery time, making the light emitted last longer. The included 2200mAh lithium ion 18650 solar rechargeable batteries power PET laminated solar panels and premium LED lights. A customer stated that the solar outdoor lights can last about 6 hours in the summer and 3 hours in the winter after an average day of charging, which can be more on full-sun days. The IP65 technology makes these sealed solar outdoor lights waterproof and heatproof to protect the whole device from the elements. Many customers liked that they can be attached anywhere. One gentleman says you can tie it to a fence, fasten them to a tree, or attach them to a deck or post. They come with sheetrock anchors and screws for easy installation in a closet or a back entrance, just follow the easy instructions for installation and placement to receive maximum sunlight. Also, a buyer cautions that the switch located on the back of the device can be inconvenient, so just make sure to choose the setting you want before permanently mounting. One customer was concerned that the lights can often go out due to cars or pedestrians with flashlights passing by them and there is no adjustment you can make on the device itself to rectify this issue. Otherwise, they were very satisfied with their purchase. Another individual states that the solar panel is always at an angle and cannot be faced straight up. Also, these lights may require additional hardware to install that is not included, like galvanized steel screws to protect from rusting. The four included outdoor solar spotlights feature 200 lumens LED lights that omit a warm white light. The light is always on, but there are two modes: Low and High. Light lasts for 6 to 10 hours after a full charge of the included lithium ion batteries. There is a dusk-to-dawn sensor, which receives environmental feedback to turn the lights off and on in times of low or high light coverage. The fully adjustable light and solar panel allow for maximum coverage and charging ability. The light angle can adjust up to 180 degrees, and the solar panel angle adjusts up to 90 degrees for optimum sun exposure. One customer was surprised how easy setup was, because you can quickly stick them in the ground using the included sturdy posts or wall mount in a few minutes with the included hardware. These outdoor solar spotlights are water resistant, heat resistant, and frost resistant. So, they are safe to use during rainstorms, snowstorms, or extreme heat and humidity, making them an ideal option for all climates. One reviewer mentioned to make sure to turn the manual on and off switch located on the back of the solar panel to the on position before installing and remarked that their lights stay lit for up to 8 to 10 hours on a normal day's charge. Another buyer remarked that the plastic used is not high quality and the lights could require additional silicone caulking to be truly waterproof. These 2-in-1 adjustable solar spotlights emit a warm welcoming light with four LEDs producing a total of 200 lumens. They come in a two-pack and have an automatic on/off sensor that will turn the lights on and off depending on the amount of light it is exposed to. The lights can be wall mounted with the included hardware or staked into the ground. A customer commented that setup was very easy - just attach the included stem to the light and insert it into the ground where you want it. After some simple repositioning, they were casting light on the areas they wanted. They are made of waterproof and heatproof ABS material to tackle any weather Mother Nature can throw at them. These solar spotlights are adjustable up to 180 degrees for the light and solar panel. Both the light and solar panel have their own easy to set vertical angle adjustments. The 2200mAh lithium-ion battery can function 6 to 9 hours after a full solar charge. There are two brightness modes: Low and High for strong and powerful bright focus, and a large solar panel for prime charging. One reviewer suggests for best results, these lights should be charged for 8 hours and must be installed in an area that receives full sunlight every day, otherwise, the battery will not fully charge and this will reduce the amount of illumination produced. Another customer voiced concern that the lights produce more of a spotlight effect, that the light path is a bit narrow and not a floodlight pattern as they would prefer. Otherwise, these solar spotlights met their needs and exceeded their expectations. Outdoor Solar spotlights typically have three main parts: a set of lithium-ion rechargeable batteries, a light housing using LED or another high quality and high output lighting source, and a solar panel to catch the sun's rays. During daylight hours, the solar panels capture the sun's energy and then stores it in the lithium-ion batteries. During the evening or when it is dark, the rechargeable batteries power the spotlights. The amount, duration, and quality of light they emit depend upon the amount of charge they can hold and the amount of sunlight they are able to be exposed to. For this reason, it is extremely important to place the outdoor solar spotlights in an area that receives maximum exposure to sunlight for optimal light production. The solar panel may be attached directly to the top of the light housing or it can be attached to the back of the light and protrude upwards and away from the lighting shroud. They come in all shapes and sizes, from spherical to rectangular and small to large for a variety of applications. Oftentimes, solar-powered spotlights can be used indoors or outdoors. Many models come equipped to be installed in the ground using a stake or pole and can also be used indoors or on the sides of buildings or other structures by mounting on a wall or other surface using screws. They also happen to use technology that makes them usable in any weather situation, from the desert heat of the southwest to the brutal winters of the northeast. They have sealed and enclosed cases to keep the elements out. Thus, solar powered spotlights require minimal effort for installation and upkeep. Many models feature automatic dimming or motion sensing characteristics. Many models we reviewed had capabilities of sensing motion up to 50 feet or more away from the installed unit, but this depends on where the lights are installed and what angle capability they possess. A good solar powered spotlight will be able to be adjusted and positioned in a variety of ways and will also have options and modes for brightness or intermittent light exposure. Outdoor Solar spotlights look professional and cost much less than a quote from a landscaper for their wired counterparts. People have reported spending thousands of dollars on entire wired landscape lighting packages, only to discover later that they could have saved money and time if they had just purchased solar powered spotlights and installed them themselves. And you do not have to pay a landscaping company or electrician for upkeep or repairs when an issue arises. An added bonus of using solar powered spotlights is that they can help save you money on electric bills. Many users describe a reasonable decrease in their use and cost of electrical services after installing solar powered spotlights. You no longer have to keep your front or back porch lights on and bother your neighbors with unwanted light coming in their windows all night. For those concerned for the greater good of mankind, these lights also lessen environmental impact by not wasting electricity. They only use what energy they have stored, and many feature an automatic on and off that allows for the lighting fixture to conserve energy when not in use during daylight hours or when intermittent lighting is present. Solar powered spotlights are virtually hassle free. Since these spotlights are wireless, this means no rodents or other animals can wreak havoc on your landscape lighting by chewing the wires - there are none! This also means you do not have to worry about underground wiring when moving objects or replanting in your garden or yard. Here is a good YouTube video that discusses how a set of solar spotlights hold up over time: What are Outdoor Solar Spotlights Used for? Solar spotlights have a variety of applications. They can be enjoyed as an accent to highlight target areas, making them an excellent decorative accent to landscaping features. You can mix warm and cool white lights to add contrast and depth to your landscaping for a dramatic or romantic feel. Use them to light up house numbers for better visibility from the street, or for the main lighting for your yard, garden, driveway, porch, walkway, pool, garage, and patio. Because of their relatively small size and compact design, they really are ideal to place anywhere you want and need light. Outdoor solar spotlights can also provide you and your family with the safety and security of sight in the darkness. Nowadays, porch pirates feel free to come on people's property and steal packages or expensive landscaping features. By using spotlights with a high lumen rating, you can deter thieves and those wishing to do others harm. You can add them to your home for an economical indoor lighting choice. They can easily be installed in closets or areas of your home that receive very little exposure to the sun or daylight. One traveler expressed his opinion that they could be used almost anywhere, as he uses outdoor solar powered spotlights as the main light source for his motorhome or RV for added visibility while camping.