Solar street lights are the most functional outdoor lighting system that work automatically from dusk till dawn and use only green and renewable solar energy for their operation. The latest technologies have made solar street lights more practical, attainable and affordable. The main components of a solar street light are solar panel, light source, rechargeable battery, charge controller and interconnecting cables. The key role of a solar panel composed of multiple solar cells is to absorb solar energy and convert it into usable electricity to illuminate the solar street light. This process is called the photovoltaic effect. The performance of a solar street light majorly depends on the type and wattage of solar panels and the amount of electricity generated is determined by the size of the solar cells. Polycrystalline or monocrystalline solar panels are commonly used in solar street lights. The mounting position and the area of installation also can affect the panel efficiency. Solar panels have the best conversion rate when they are placed in such a way that sufficient direct sunlight strikes the panels throughout the day. Solar panels mostly have a lifespan of around 25 to 30 years. The main purpose of a battery in a solar street light system is to store the converted electric energy so that this power can be used at night to illuminate the light source. Modern solar street lights use either lithium ion or LiFePO4 batteries. Both these batteries are well known for their backup capacity and durability. The fact that lithium batteries are lightweight and compact makes them the perfect choice for solar street lights. Batteries with good storage capacity can help the solar street lights to continue lighting up even on rainy days when there is not enough sunlight to convert. Unlike lead acid batteries, lithium batteries do not demand any maintenance and knowing the type, total amperage hours and voltage of the battery can help you choose the right light. The converted electricity gets stored in the battery via the controller. A controller protects the battery from overcharging or undercharging. When the charging process comes to a halt at dusk, the controller prevents backflow of electricity from the battery through the solar cells. PWM and MPPT are the charge controllers commonly used in a solar street light unit. Controllers offer multistage charging and are able to convert excess voltage into amperage which extends the battery life. Understanding the type of charge controller used in your solar street light will help you understand their capabilities and functions better. The photoreceptors within the lamp sense when the conversion process stops and turn on the light using the electricity stored in the battery. LED is the most common light source used now as it consumes less energy compared to fluorescent and incandescent lamps. LED lights are becoming more and more popular in solar light applications as they do not burn out and emit zero ultraviolet rays. The LED technology helps the lamps to deliver much higher lumens using less energy. LED light fixtures are less prone to failures and offer around 50,000 working hours. They create a pollution-free ambiance and do not produce much heat in the form of infrared radiation. The luminosity per watt and the light distribution pattern of the LED need to be considered while purchasing your solar street light. The luminary is housed in durable ABS and aluminum alloy with IP65 waterproofing to sustain harsh weather conditions. The working principle of all in one and integrated solar street lights is the same; however, the working pattern of these lights is different. While some of the lights work with motions sensors, others have timer-based dimming options. The panels should be fixed separately if it is an integrated solar street light and the panel and the luminary are connected with the help of the cables given. Solar panels do not require separate installation as all the components are integrated together in all in one solar street lights.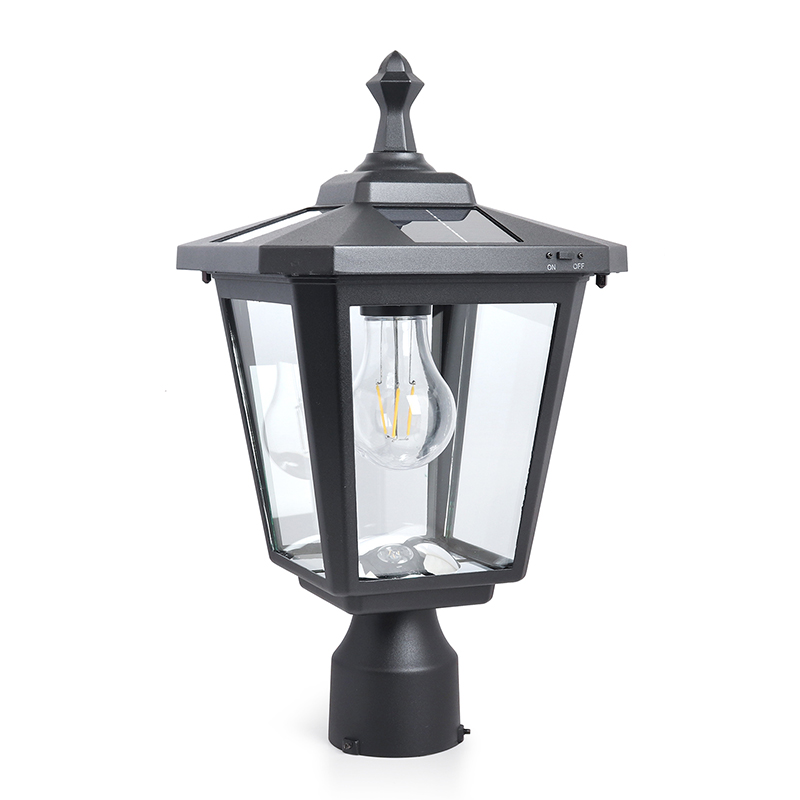 The Best Models of Solar Street Lights: Opinions, Features and Prices
In this article you can find Opinions, Features and Prices on the best models of Solar Street Lights currently on the market. The use of solar energy is rapidly spreading to the consumer and home level. This technology actually saves you money by offering a free, and above all eco-sustainable, alternative to the use traditional electricity. The best solar street lights are a practical and very economical solution to illuminate your garden or terrace during the night hours. They make paths and driveways visible, they illuminate swimming pools and, last but not least, provide valid protection against intruders as they provide lighting to the areas that otherwise they would remain in the dark. Resorting to the use of street lamps outdoor solar panels, especially in those areas of green space with difficult to access energy, has become a must. Among the outdoor lamps, the LED lights offer many advantages compared to (literally light emitting diode) is a very valid alternative to traditional incandescent lighting. LED lights, in fact, can be easily fixed to walls, driven into the ground, or placed along a path that you want to illuminate. Their extreme versatility is mainly due to the fact that they need no connection to the electricity grid because, as they self-power thanks to sunlight. All, without distinction, will allow you to choose a desired position, without the need for new connections. And all, without distinction, will provide great value for money because of the longer duration and do self sustained power. It is estimated that the lifespan of an LED lamp is 10 times longer compared to fluorescent lighting. In addition, the lighting produced from LED solar lamps can cover a period of time that varies from 6 to 8 consecutive hours, granting a much longer life cycle than traditional light bulbs, especially considering their 10,000 hours of activity. On our site ProduceShop it is possible to choose among many advanced technological and efficient models of solar street lights, made exclusively from high quality materials, with a advantageous quality / price ratio and able to guarantee extremely performing features. All of our products are available for immediate delivery and are covered by a 2-year warranty. What are the best solar LED lights models? • Solar powered LED lamp with 7000 Lumen of power, dusk-till-dawn and motion sensors MAZINGA The Mazinga solar powered LED street light is an excellent product that is equipped with all the latest generation options and able to give off a luminous flux of 7000 Lumens, perfectly able to illuminate large open spaces such as car parks, gardens, squares or streets. The included solar panel allows you to install this solar street lamp without the need for hookups or cables, so that it can illuminate areas with no connection to the electricity grid while saving on your electricity bill. This solar LED street light Mazinga is also equipped with both motion sensors and twilight sensor, the best options to ensure maximum energy efficiency. Mazinga is in fact able to work even more than 7 consecutive nights on a single charge, continuing to illuminate even after days of bad weather where there is not enough sunlight to ensure internal battery charging. The tempered glass and aluminum composition guarantees resistance to bad weather and wear. • The new MEGATRON street lamp is the most convenient and way to light the streets at night for excellent visibility of pedestrians and motorists, without the need to connect to the electricity grid. Street lamps like MEGATRON are highly reliable and thanks to the huge reduction in energy consumption you will be able to immediately amortize the initial purchase investment. Also, using a clean and renewable energy source such as MEGATRON, means investing in a better world. This street lamp outputs 4000 lumens and is a concentrate of innovation, technology and sustainability. Its sturdy aluminium shell and the latest generation polycarbonate ensure maximum resistance to wear. The body of the street lamp is unique and features all necessary components to function in full autonomy. The installation of the lamppost is quick and easy. This lamp is complete with a bracket and must be fixed to a pole with a diameter of at least 60 mm (not included in the product). Et voilà , your new MEGATRON street lamp will be ready to go. • The Terminator is a solar powered LED street light equipped with 21.6W integrated photovoltaic panel and 30W LEDs with a high power of 3000 Lumens. Perfect to illuminate any large outdoor spaces with no connection to the power grid or to illuminate without worrying about bills. Equipped with a powerful lithium battery capable of powering the device for more than 7 consecutive nights even in case of bad weather or poor exposure to sunlight, this Solar LED street light is the optimal solution to illuminate streets, courtyards, parking lots and gardens. This solar LED light is equipped with motion sensor and twilight sensor, revealing itself to be a latest generation product featuring the latest innovations in the sector. The aluminium and tempered glass casing ensures resistance to bad weather and wear, so that the 3000 lumens of flux can continue to illuminate for many years to come. Solar Led Streetlight 3000 Lumens With Built In Panel Motion And Dusk-Till-Dawn Sensor Terminator Discover the best Solar Lights in the dedicated section of our website: exclusive offers and unbeatable prices.